Well, I lied a little bit... Day 2 hasn't happened so no pictures from day 2 quite yet. I have included some pictures from day 1 though. A couple deals to be had, a couple that I missed out on and regret...
First Picture is an N Scale Via Rail Pair of E 8s pulling a 12 Car (roughtly) Via Rail passenger Train
Second is an n scale farm yard with two centerbeam cars on sidding carrying truss'.
Something you don't see everyday, a turn out on a trestle, very cool scene...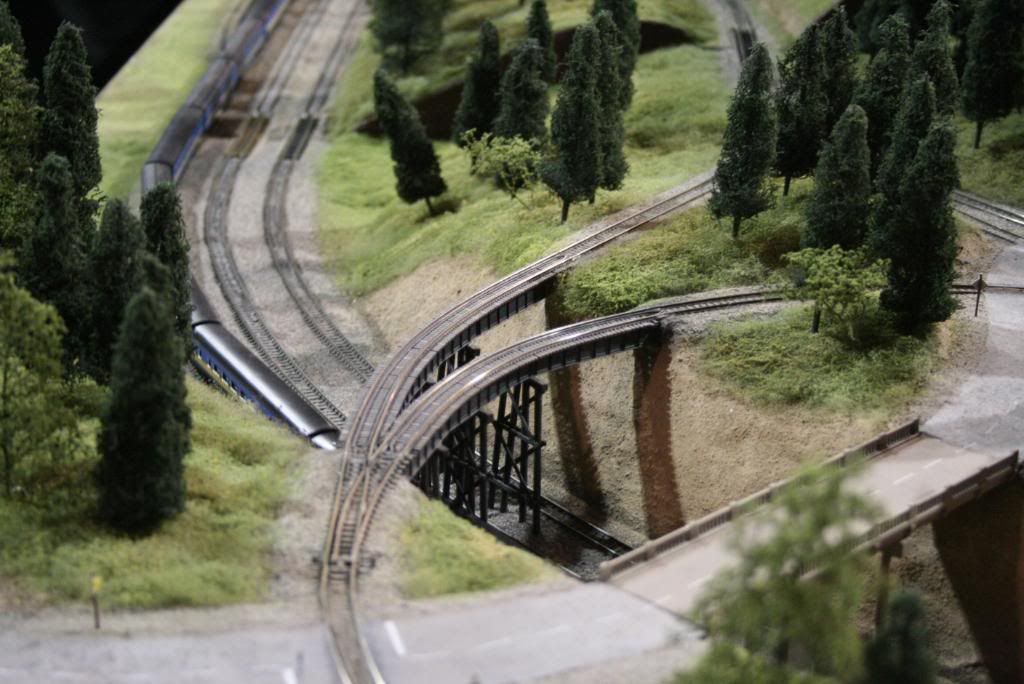 Cool scene with operational overhead signals... yet in N Scale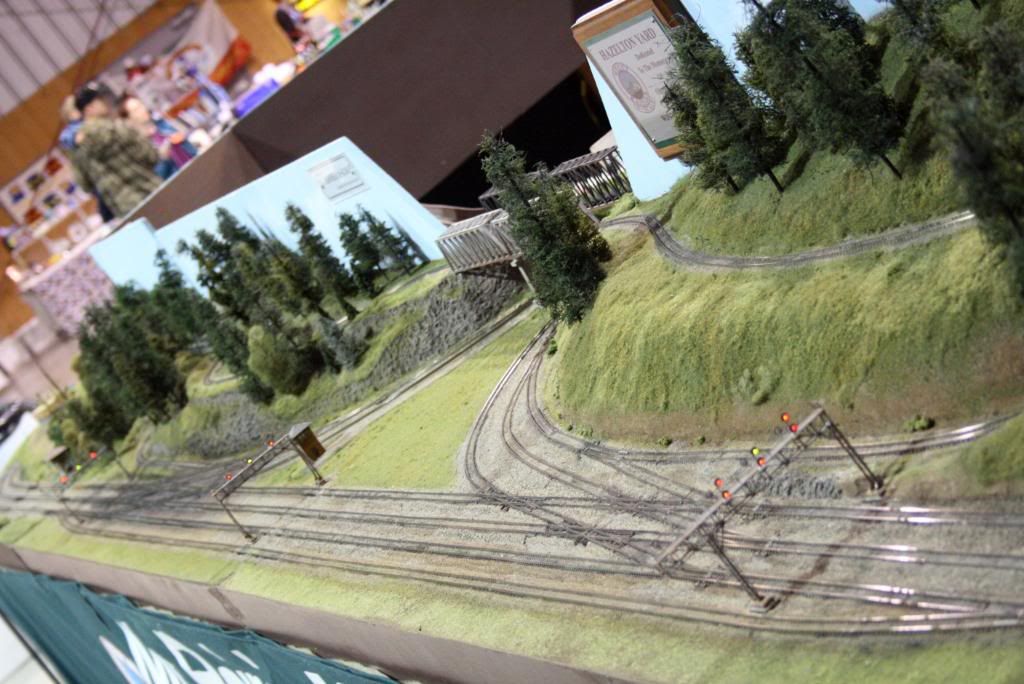 A Z scale engine goes racing by the crossing as I try to take a picture
The Chilliwack Model Railway Club is in the process of redoing their entire layout. Only a couple scene's finished A great shot of their staging yard. I am thinking of joining.
My favorite layout of the show. A Layout from the Naniamo Club (on Vancouver Island. Picture doesn't do it justice, but some close up's might.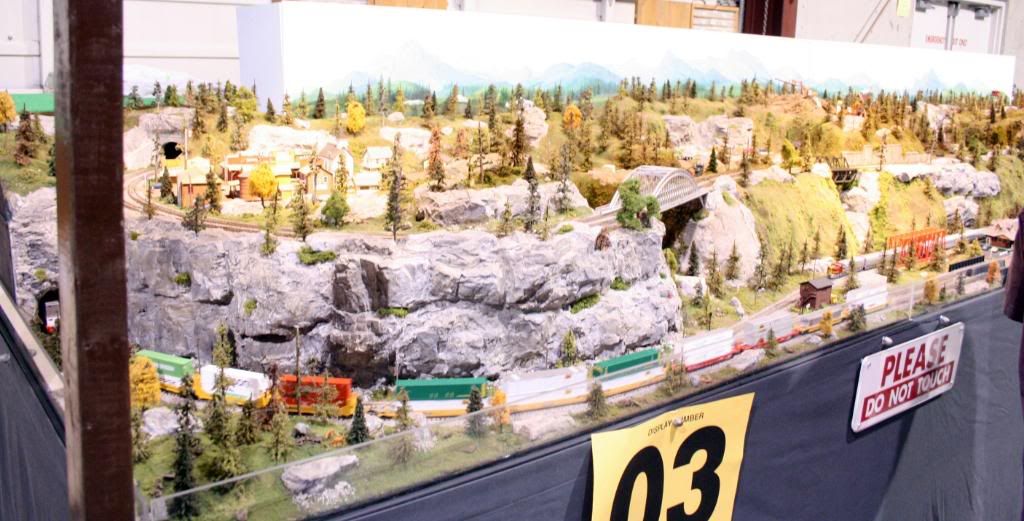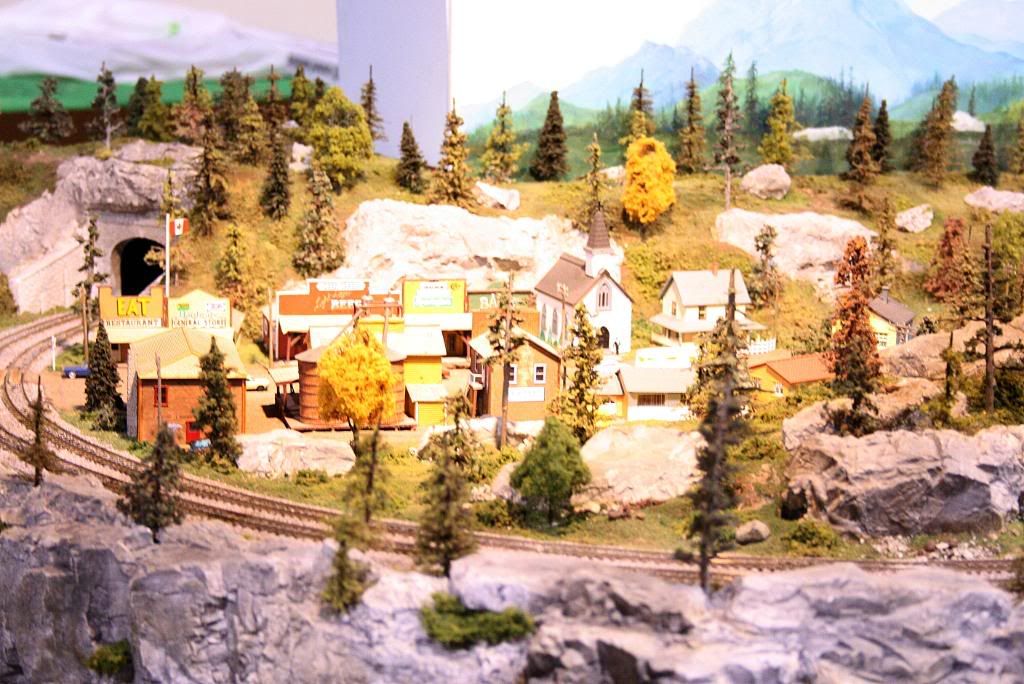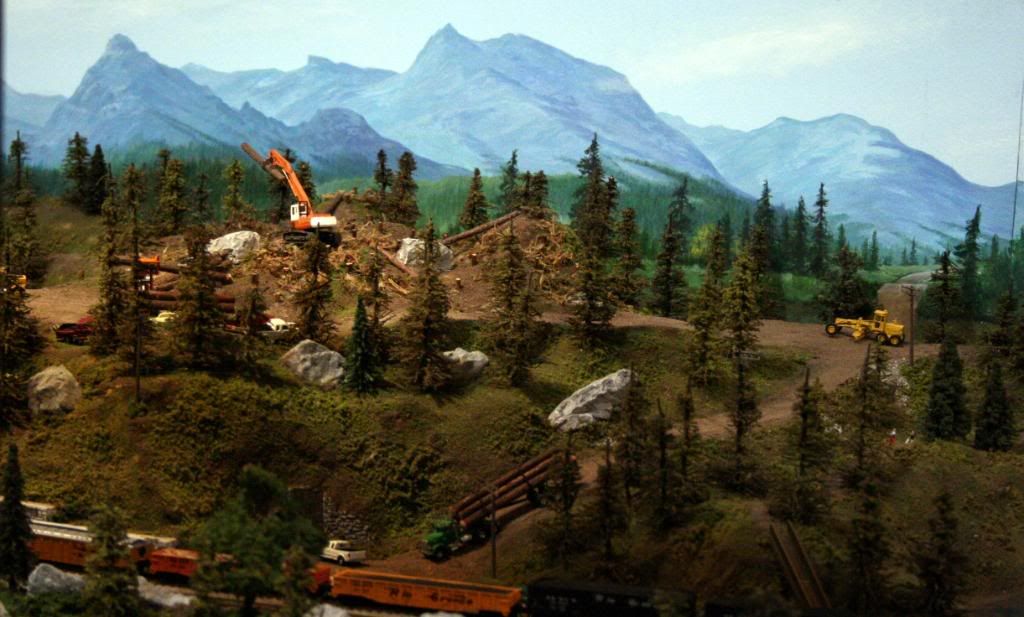 (i'll have to post the continuation pictures on my next post on this thread so give me a minute before you reply..thnks)