Along with rebuilding my layout covering the complete basement, this is what the new large engine roundhouse facility will look like.
43 stalls.
Right six stalls will be extended to match the other four from excisting roundhouse to fit the Big Boys, Challengers, C&O's Alleghenies and Pennsy's S1 Duplex.
Two roundhouse stall's will have a matching back set of doors leading to the Backshop.
Couple of out boiler house buildings and power houses attached to roundhouse for compressed air, water, electricity & heat.
Other buildings to be added and attached for various other type repairs, upholstery, carpenter wood shop, blacksmith shop, air brake repair, large storage room, steamer boiler cleaning/repairing and rebuilding, smoke stack cleaning, oiling & greasing, master mechanic office, engineer lounge, etc. all connected together at back of short engine stalls.
Still need to paint the extra roundhouse stalls to match as well as all extra added buildings.
Figureing three entrance tracks and two exit tracks.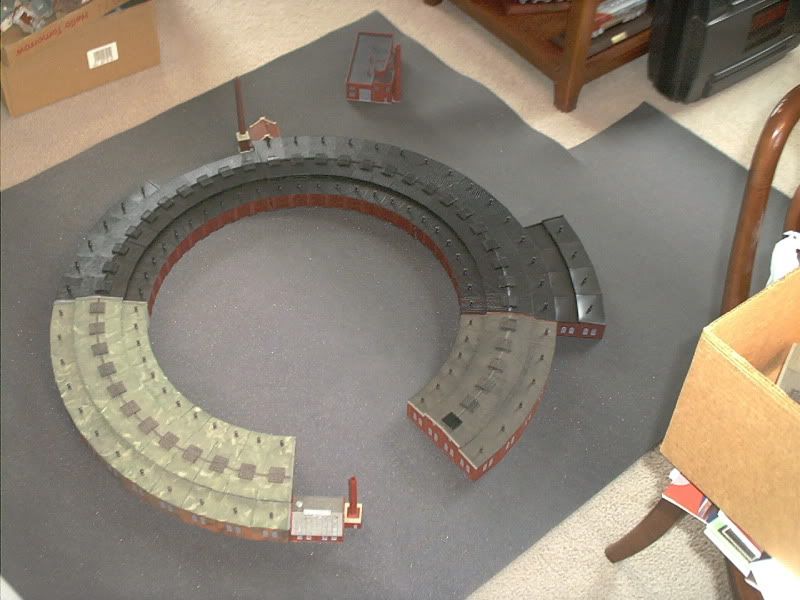 Ernie