Next on my downsizing and scale changing is an entire passenger train. The first 2 locos are the GN FT3's I think. These are DCC programmed to the same road name 428. The third loco is also DCC but is missing a front coupler so needs one or has to go at the front of the consist.
There are seven Empire Builder passenger cars with one spare (needs a truck, just can't find it).
So I'm thinking $200 for the 2 locos and the 7 passenger cars. Gift with purchase will be the additional loco and passenger car.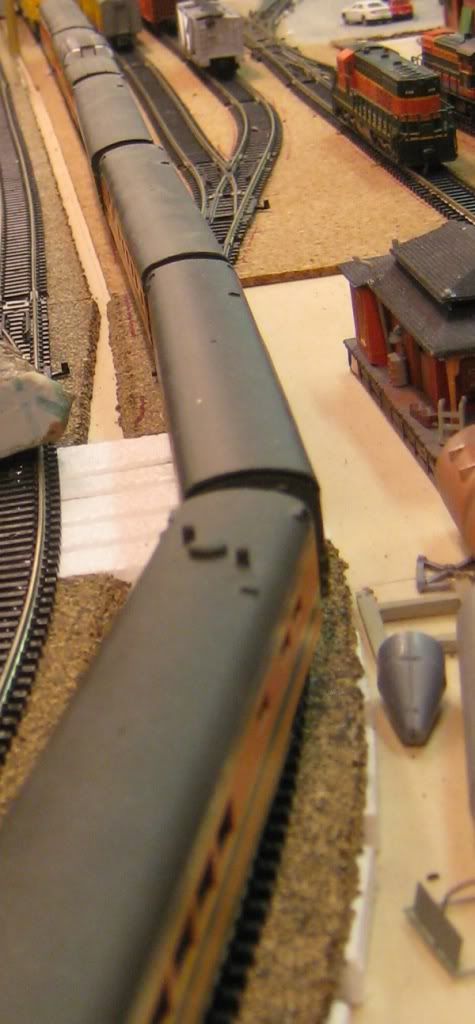 Video here: